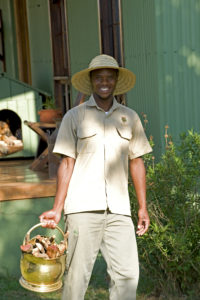 Fair Trade Tourism (FTT), the trademark for responsible tourism from South Africa, is launching its own roadshow in Northern Europe to introduce 10 of Africa's Fair Trade frontrunners to tour operators with a passion for 'fair and responsible' travel.
The roadshow is planned for 11-15 November 2019 and targets responsible tour operators and travel agents in Denmark, Sweden, Belgium and The Netherlands. Some of these are already FTT-partners and/or Travelife-certified which means they are actively looking for sustainable tourism suppliers for their trips to Africa.
The FTT roadshow, which is being hosted in collaboration with sustainability marketing expert Emilie Hagedoorn from Green Heart Tourism, has already attracted interest from dozens of operators committed to the concept of "travel for good".
Says Manne Bsoul, Acting GM of Swedish Africa specialist Sydafrikaresor: "We are keen on sustainable travel, not only from a climate point of view, but also from a CSR perspective so we can have a positive local impact. FTT roadshows are different because they take into account the softer values, not just the wow factor of going to Africa."
Adds Christel Bockting, Owner Atuu Travel in The Netherlands: "No matter how big or small the impact, every individual can make a difference. At Atuu Travel, we have an intrinsic drive to make our planet a better place. Moreover, we advocate sustainability amongst our suppliers and clients. The Fair Trade Tourism Roadshow will hopefully provide us with new insights, interesting partnerships, positive-impact programs and activities, and tools & tricks that will further spark sustainable travel to Africa."
Says Ana Lemmer, MD of Fair Trade Tourism: "This is a wonderful opportunity for FTT companies to position themselves alongside other high-quality products in the responsible tourism space. There will be ample opportunity for clients to engage in quality networking as each marketing session is an intimate group meeting with focused buyers looking for sustainable product.
Speed-marketing dates and locations (6-10pm, venues to be confirmed)
12 Nov – Copenhagen, Denemarken
13 Nov – Antwerp, Belgium
14 Nov – Utrecht, Nederland
For an invitation to attend the roadshow as a buyer, contact Emilie Hagedoorn by 20 September 2019: emilie@greenhearttourism.com
More details in FTT's media release.