Wow, that was quick, where did 2016 go? It's been a fantastic year for Green Heart Tourism and Ubuntu Experiences. Time to reflect and be thankful.
2016 was full of travel trade events in Holland, Germany, the Nordics, South Africa and the UK. I think we can safely say we did enough market acces work this past year! The response to Ubuntu Experiences is very encouraging and goes to show you tour operators are certainly looking for tourism experiences that give back and help create better places to live. And their guests love it too!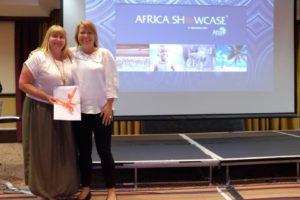 It was a huge privilege to be able to visit and support my Ubuntu Experiences clients in South Africa in April (in combination with WTM Africa) and in September and October. Being able to provide responsible tourism support on-site as well as market acces work in Europe is what makes my work so much more interesting and effective. 2017 has many events already lined up in Holland and the Nordics. Check here to see where we will be in 2017 and let us know if you would like to meet.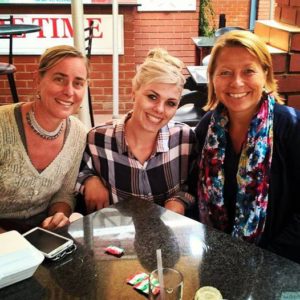 Alongside Ubuntu Experiences I have been busy in Europe and South Africa auditing outbound and inbound tour operators for Travelife but the real cherry on the cake has been my involvement with CBI as a sustainability coach for small inbound tour operators in Indonesia. It's been a rewarding experience for me personally and has allowed me to return to a place I lived in pre-career change to responsible tourism. I look forward to wrapping up halfway through 2017. Who knows I may even squeeze in a responsible holiday while I am at it!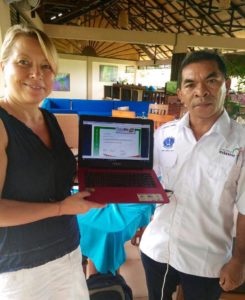 2017 is going to be an important year for everyone working in responsible tourism. It is after all the International Year of Sustainable Tourism for Development which aims to support a change in policies, business practices and consumer behaviour towards a more sustainable tourism sector than can contribute to the SDGs.  The #IY2017 will promote tourism's role in the following five key areas:
Inclusive and sustainable economic growth
Social inclusiveness, employment and poverty reduction
Resource efficiency, environmental protection and climate change
Cultural values, diversity and heritage
Mutual understanding, peace and security.
So, 2017 seems like a year to get cracking , don't you think? A big thank you to all my clients and various partners for working towards creating better places to live and visit with me this past year. We need to do this together. Looking forward to new and exciting developments in the pipeline. Wishing you all a fantastic 2017!
Regards, Emilie