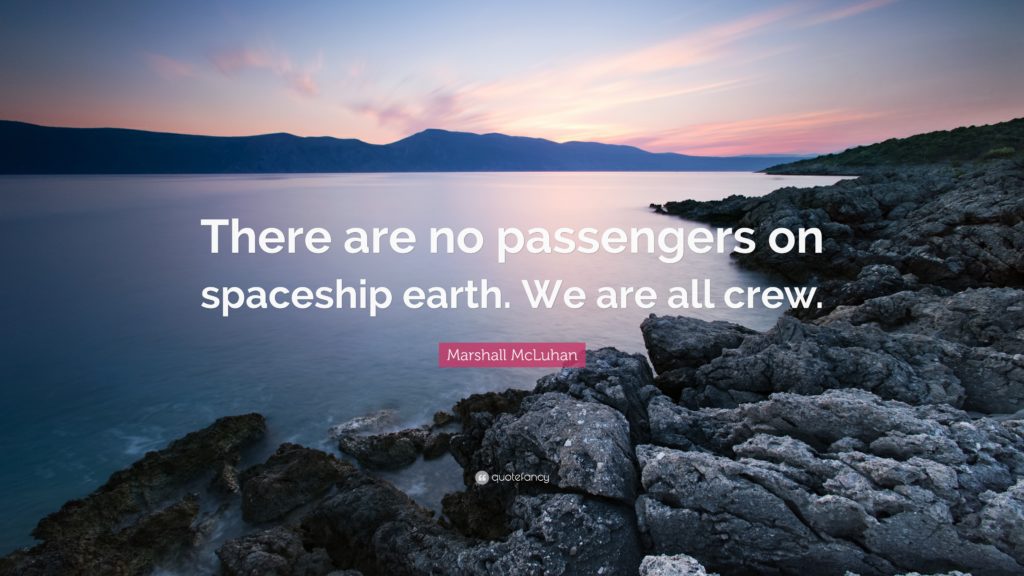 Yup Earthling, you are crew too and need to take some action asap, especially if you live in a developed country in Europe or elsewhere! Even though I am only a one woman responsible tourism band I can make a difference by making certain travel & lifestyle choices and by joining the Tourism Declares Network which:
is a collective of travel companies, organisations and industry professionals who believe tourism should declare a climate emergency.
who acknowledge the science stating we have one decade to address the climate crisis.
and who accept we have a responsibility to tell the truth, act now, and work together to help turn it around.
We don't always like to hear it but the simple fact is we need to fly less and travel better when we do, creating as many positive impacts in the destinations we love to visit. I work with a lot of long haul destinations in Africa who need us to keep on visiting and we already know we can make responsible tourism choices when we put our trips together to these amazing places. Your holiday can make a difference.
Let's also get real and admit that flying generally is highly overrated and overland travel is much more fun! We don't need to do all that city hopping and can certainly do a lot more video conferencing and live streaming of events. We simply do not have a right to cheap flights when most of the world has never flown and probably never will. Carbon offsetting is pointless and, even worse, could be seen as eco-colonialism: compensating your ecological sins in countries where people have a minimal carbon footprint.
I will be honest that sometimes I am torn on how tackle this ugly beast as effectively as possible. Are we not terribly late to the party? What can little old me do? Being Dutch and living in a well-connected country I don't own a car and never have, but train and bike everywhere (long live the OV fiets!). I have already stopped taking a lot of short haul flights in Europe and take the Eurostar to London and the ICE train to Berlin for example. I am excited about night trains coming back into fashion. I am also keeping my eye on fabulous developments such as the Fair Ferry and sail cargo. So many people and initiatives walking the talk and coming up with great solutions to this carbon dilemma. Let's get cracking people!
So I declare a Climate Emergency and commit to the following five actions:
1. Develop a 'Climate Emergency Plan'
2. Share your commitment and progress publicly
3. Cut carbon emissions
4. Work together
5. Advocate for change
My Climate Emergency Plan for 2020:
take train instead of plane for journeys under 1000 km within Europe (i.e. ITB Berlin, WTM London)
book flights through Fly Green
book direct flights for long haul journeys (i.e. WTM Africa in Cape Town)
extend work trips overseas with leisure time to maximise flight taken
increase use of search engine Ecosia
research options for an ethical bank account for Green Heart Tourism (i.e. Triodos, ASN)
renew webhosting service with Greenhost
reseach and renew Green Heart Tourism business cards with greener option
eat less meat, less dairy, eat more organic produce & grow own vegetables & herbs in garden
keep 'planting sustainable tourism seeds' at home and abroad through Green Heart Tourism consultancy & coaching as well as through social media (in some cases I may do this for free for organisation I believe in like Fair Trade Tourism or for a low rate to make it affordable for tourism SMMEs)