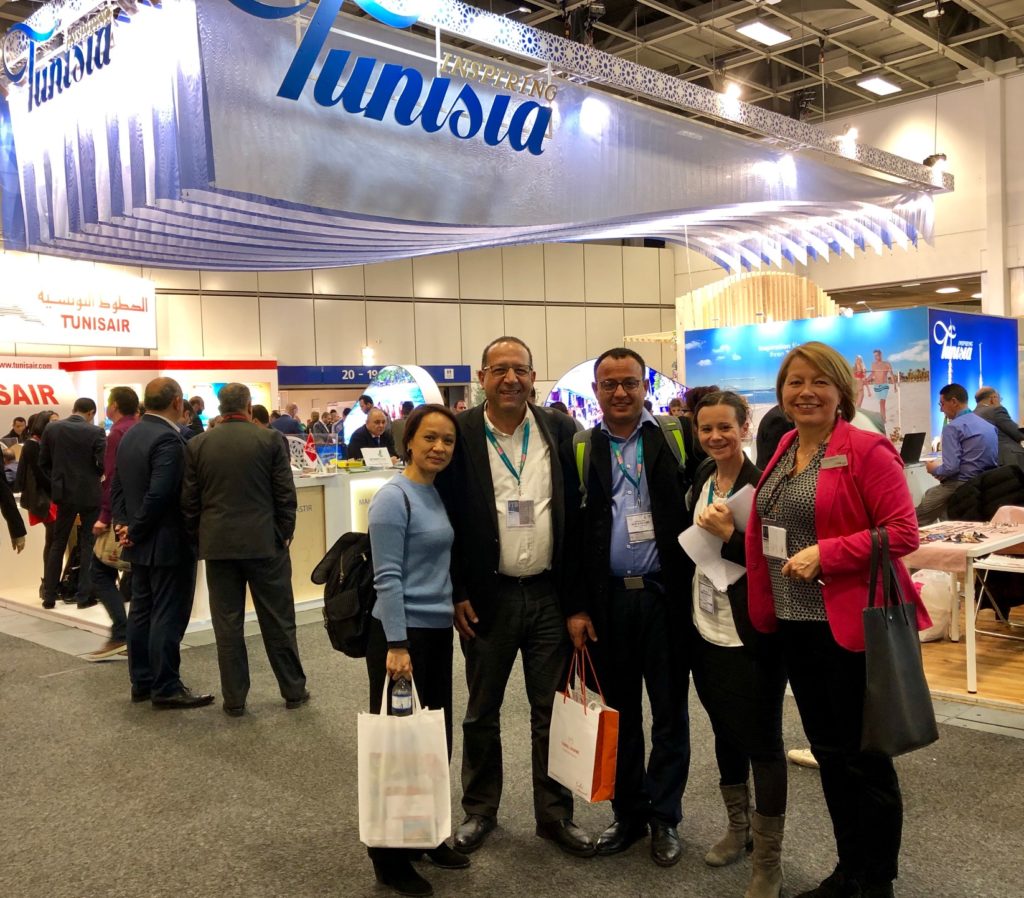 Europe is on the move. But tourism is booming on a global scale too. By 2030, it is estimated there will be 1.8 billion tourists every year. In the process, long-distance travel is becoming more and more popular. There is major touristic potential in emerging and developing countries.
A warm climate, a wealth of culture, natural diversity – often still intact – and impressive fauna all make these countries attractive destinations. But it is also important to protect these natural resources. This is why many travellers nowadays call for offers that are attuned to the nature, culture and society of the host country. They want travel that is environmentally friendly and socially sustainable.
Sustainable, responsible tourism is very much in demand, but it is hard to find reliable partners.
Tours to Ecuador, Tunisia, and Nepal
The IPD liaises selected tourism companies for the European tourist industry in the partner countries Ecuador, Tunisia and Nepal.
The local enterprises offer diverse products customised for the European market. In designing their offers, they give attention not only to sustainability, but also particularly to the needs of tourists from Europe. All providers have been carefully examined and have been trained on the requirements of the EU travel market.
Thanks to IPD's brokerage, European tour operators can expand their portfolio of sustainable products and unusual destinations. In this way, they lower their costs for the selection and quality control of potential partners. At the same time, they make a substantial contribution to the responsible promotion of social and ecological developments in these countries.
Our partners' travel offers are tailor-made and they are distinct from mass tourism. For example, they organise group tours and individual tours for families, singles, best agers, or travellers with disabilities.
Cultural or study tours focussing on the language, cities, cultural highlights of the country of destination, etc.
Adventure travel like desert expeditions, wildlife observation, etc.
Active / sporting travel such as hiking, trekking, diving, cycling, etc.
Health, wellness trips or culinary travel
Recreational trips such as sun and beach holiday
Special needs travel
In promoting sustainable tourism, the IPD supports its partner countries in developing their infrastructures, creating jobs, and increasing incomes. As a labour-intensive segment, the tourist sector makes an important contribution towards sustainable economic development.
Want to stay up to date as new destinations get added or are you looking for a great sustainable tourism business partner? Then sign up for the IPD newsletter
For further questions and meetings at ITB Berlin 2020 please email me: hagedoorn@importpromotiondesk.de and check out the IPD Sustainable Tourism brochure.