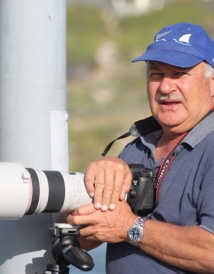 Big, bluff and burly, Chivell is someone who knows all about imminent extinction – he lost everything he had in 1998. A native of Gansbaai, the little fishing town on the other side of Hermanus in the Western Cape, Chivell had built up a successful little business empire after a chequered career that took him from a stint in the police to diamond diving on the West Coast and discovering that he had no taste for the bright lights of Cape Town.
Coming home with R2 000 in his pocket and assisted by one man, he mixed cement for builders. By 1998, he had five companies and employed 200 people.
Read more about how this tenacious visionary man brought tourism and conservation together in Gansbaai in this insightful article by IOL.
You can also read more about the Responsible Tourism Award he recently won at WTM Africa in Cape Town.