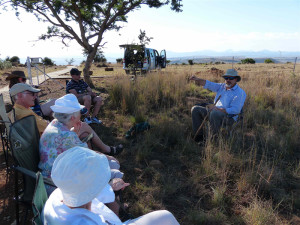 Three Tree Hill Lodge (also known as Three Trees at Spioenkop) is an homage to this bygone colonial era, with its original farmhouse now a stylish lounge and dining room, spilling out onto a shady stoep where breakfasts are eaten while Simon enchants guests with his seemingly bottomless knowledge of the history of the area.
A stroll around the lounge and dining room after breakfast adds to Simon's period dramas, as the faces from those dark days stare out of hundreds of antique portraits, photographs and etchings from the newspapers of the age. Books on the war and its chief protagonists on both sides are everywhere, as are mementos and curiosities from this bygone era, from old field glasses to rifles.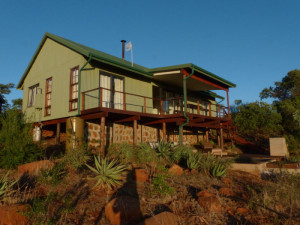 Guest suites are dotted in amongst trees on the side of the hill, which overlooks Spioenkop and its adjacent game reserve where Simon takes guests on game walks. Near the crest of the hill is the lodge's private villa, Churchill's, built in 2012 to mimic the colonial style, while integrating a completely green energy and water system, keeping its footprint as environmentally friendly as possible.
Read more in Africa Geographic.