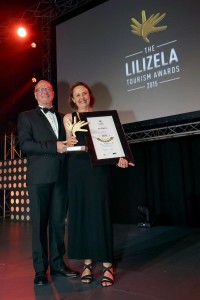 Marine Dynamics recently won the Lilizela Award for Best Visitor Experience. Here's what the Minister of Tourism Derek Hanekom had to say:
"Marine Dynamics offers a unique and exciting adventure: diving with sharks. Tourists remember this remarkable experience in our ocean forever. They encounter our amazing biodiversity up close, and they tell others about it. By creating meaningful and memorable experiences, Marine Dynamics is helping to position South Africa as a competitive global destination with unique attractions, and is spreading the valuable message of marine conservation around the world. The Department of Tourism applauds your outstanding work to showcase our country internationally, and congratulates you on winning a Lilizela award." 
Read more on Marine Dynamic's website.